Our Mission
We sell directly to customers, cutting unnecessary costs and crazy markups that make products overly expensive. We pass on the savings to you, so you get the same quality at a fraction of the cost.
Crafting Materials
Our product
Our products bring together the finest materials and stunning designs to create something unique. We believe in quality, care, and creating amazing products that everyone can enjoy by having Colorful, creative, and inspired on what we see every day. Each product represents what we love about the world we live in. We hope they'll inspire you too.
Create a Custom Order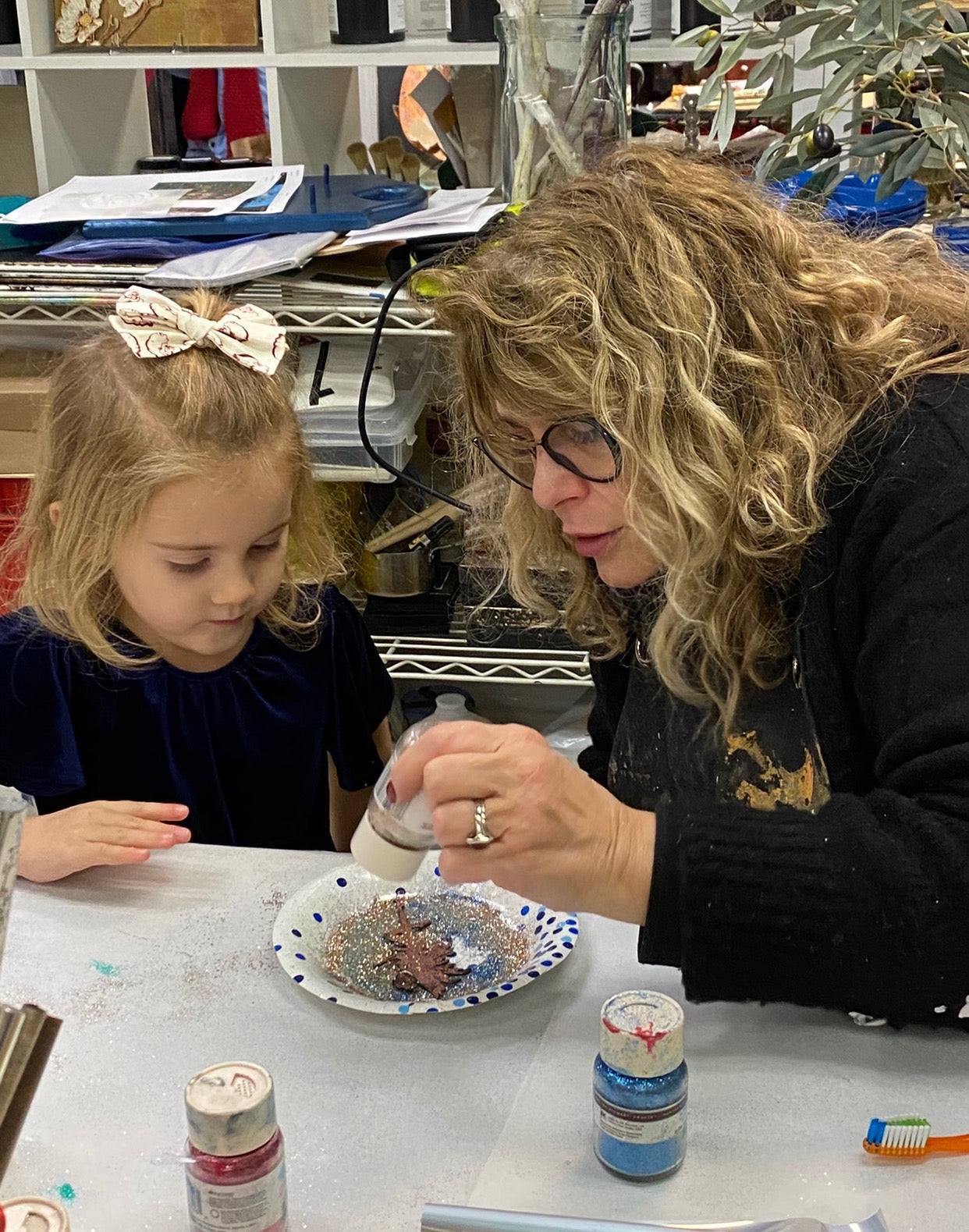 Morey's Story
Morey Curtis Dunbar has had a lifelong love affair with creative decorative finishes and painting. Starting at 4, armed with a pastry brush and a jar of petroleum jelly, she attempted her first "wall finish." Over the years, Morey continued to paint anything that anyone would let her.
While studying Environmental Design at Syracuse University's School Of Human Development, a single course in historic restoration and renovation ended up determining Morey's future career. Students were asked to create a cohesive plan of historical inspired glass, wall, floor, and fabric treatments. Experiments with different materials to create a variety of effects ignited a passion for decorative treatments for all surfaces.
Starting with furniture in a small gallery in Chicago and private work for friends and family, a new business was launched. Morey's first large Chicago project, a Gold Coast condominium first designed 20 years ago, has remained client for two decades. Since then, she has worked in homes and commercial spaces in New York, New Jersey, Connecticut, Arizona and Washington DC. Projects have ranged from small furniture items to thousands of square feet of commercial space, each designed for the exacting desires of her clientele. A lifetime of travel throughout The United States, Europe, Asia and Russia has given Morey an international flair in her work.
In 24 years, Morey Curtis Dunbar has had the good fortune to work across the country. Her client list has included Susan Aurinko, photographer & owner/art director of FLATFILE Galleries, statesman Joseph Cari, radio personality Kent Voss and Chicago's famous Italian Village, The Chicago Lash Lounge and Chicago artist and artist/art institute professor Ruth Esserman. Morey's work has been seen in Chicago Home Magazine and the Crate and Barrel catalogue. She has studied with decorative painting industry leaders such as Martin Alan Hirsch, Krista Vind, Gary Lord, Melanie Royals, Karen Kratz-Miller, Liz Herrmann, Jeff Raum, George Zaffle, Lucretia Moroni, Jennifer Ferguson, Pierre Finkelstein, Kathy Carroll, Nicola Virgini, and Jacek Prowinski, as well as verre eglomise master Miriam Ellner. Morey has also shown paintings at Chicago's FLATFILE gallery and created joint three dimensional pieces with Susan Aurinko under the collaborative name SUMO.
With a passion for sharing, Morey has taught in a variety of venues, both locally and across the country. After many years of teaching privately, in 2010, Morey became a Faux Effects instructor. Morey has become a featured instructor at Louisville's Faux Finish School. She has also taught at IDAL's national conventions in Reno Nevada, Indianapolis Indiana, as well as chapter classes, Morey also developed and edited two limited edition publications, Professional Finishes Collections, volumes I & II.
As the co-founder of FLATFILE Foundation, Morey established this organization to continue art education in underprivileged youth and struggling young artists. She is a long standing member of IDAL, a national painting organization for the continuation of decorative arts, president of the Heartland Artisans Chapter of IDAL, a founding member and past president of The Atrium Online, the professional online chapter of IDAL, a member of The Society of Gilders, a member of the Society Of Decorative Painters, and a member of LaGrange Art League.